Practical SVBRDF Capture in the Frequency Domain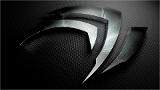 Spatially-varying reflectance and small geometric variations play a vital role in the appearance of real-world surfaces. Consequently, robust, automatic capture of such models is highly desirable; however, current systems require either specialized hardware, long capture times, user intervention, or rely heavily on heuristics. We describe an acquisition setup that utilizes only portable commodity hardware (an LCD display, an SLR camera) and contains no moving parts. In particular, a laptop screen can be used for illumination. Our setup, aided by a carefully constructed image formation model, automatically produces realistic spatially-varying reflectance parameters over a wide range of materials from diffuse to almost mirror-like specular surfaces, while requiring relatively few photographs. We believe our system is the first to offer such generality, while requiring only standard office equipment and no user intervention or parameter tuning. Our results exhibit a good qualitative match to photographs taken under novel viewing and lighting conditions for a range of materials.
Copyright
Copyright by the Association for Computing Machinery, Inc. Permission to make digital or hard copies of part or all of this work for personal or classroom use is granted without fee provided that copies are not made or distributed for profit or commercial advantage and that copies bear this notice and the full citation on the first page. Copyrights for components of this work owned by others than ACM must be honored. Abstracting with credit is permitted. To copy otherwise, to republish, to post on servers, or to redistribute to lists, requires prior specific permission and/or a fee. Request permissions from Publications Dept, ACM Inc., fax +1 (212) 869-0481, or permissions@acm.org. The definitive version of this paper can be found at ACM's Digital Library http://www.acm.org/dl/.